Immediate Need:
(856) 767-0007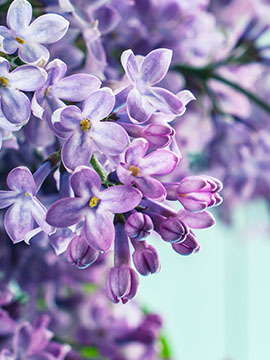 In Memory of
Paul Byars
Friday, June 5, 2015
Obituary of Paul Byars
Paul Byars passed away peacefully on Friday, June 5, 2015, surrounded by his family. Paul was born June 7, 1953 in Geneva, Switzerland to parents, Artemis and George Byars (née Dimitriou). Paul is survived by his beloved wife of 30 years, Bette (née Price), his daughter, Elana Dobrowolski (née Tedesco), his son, Robert and daughter-in-law Elaine (née Worden), son Paul Tedesco, and brother Rob Byars (Michelle) and nephews Connor, Ian, and Russell.
He is also survived by his fur-children, Elvis, Bonnie and Clyde; three grandkittens, Sweet Pea, Beanie, and Truffle, and two grandpuppies, Dakoda and Harlow.
A true man of the world, Paul grew up in Alexandria, Egypt and Glyfada, Greece and moved to the United States and lived in Oakland, California as a teenager.
Paul entered The United States Air Force at the age of 17, and served proudly as an Airman and Security Specialist in the Vietnam War from 10/06/1971 to 04/20/1973. Being tri-lingual, he quickly became an asset to the Air Force during the war as a translator.
More than anything in the world, he loved and adored his wife, Bette. Paul was a man of conviction, honor and strong work ethic, and was an inspiration to his children. He brought strength and courage to his family, and because of him these are values that his children will carry on for life. He loved to travel the world with Bette, and together they had many memorable adventures. He enjoyed photography and loved documenting his travels and holidays with his family. He loved to stay on top of the latest technologies, and you could always count on finding him standing on line at the Apple Store on Black Friday at 4 a.m. to check out their big, new release of the year. He loved animals, and would not hesitate to rescue any creature in need of help that would cross his path (and somehow they always knew where to find him), and his family would often find him coming home with surprise rescues, including an owl, rabbits, dogs and cats. He was a great cook and loved to go out to eat with his family, and especially loved Italian food. He passed on his love of ice cream to his daughter. He was silly and fun and self-deprecating, and enjoyed bringing a smile to his wife and his children's faces.
His family will miss him more than words can express, but will honor his memory by traveling, laughing, rescuing animals, and eating large bowls of pasta and ice cream together.
Services will be held privately.
Share Your Memory of
Paul
Our Location:

14 Rich Avenue
Berlin, NJ 08009
(856) 767-0007
James Knight III, Manager, Lic No. 4573