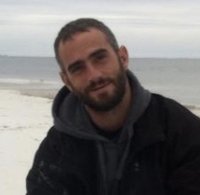 Christopher L. Prosser
Prosser; Christopher L.
Suddenly on July 5, 2019 age 39years of Fort Myers, FL.
Survived by his devoted father Bruce L., his mother Donna L. (nee: Naylor) and her husband Chuck Kilroy and Step-Mother Dawn J. Prosser, two sisters Jillian (Matthew) Novella, Caitlin Taylor, two brothers Kevin and Shaun Kilroy, also three nephews.
Chris was an avid traveler and enjoyed the "Great Outdoors ".
A Memorial Service will be held Wednesday, July 24, 10:30 am at the Knight Funeral Home where family and friends may call 9:30 am. Inurnment Berlin Mausoleum immediately following services.